On July 11th, 2021, protests erupted across Cuba. Protestors denounced shortages and the lack of civil liberties. In response, the government blamed the U.S. This Harklist takes us to the root of the conflict, exploring its numerous complexities.
On July 11th, 2021, protests erupted across Cuba. Protestors denounced shortages and th... more
Curated byMaya Bernstein-Schalet, Hark Contributor
The July 11th Protests
For the first time in decades, protestors flooded the streets of Cuba, chanting for liberty. From the BBC's The Real Story, a rundown on what caused the protests and how the government has responded.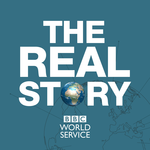 The Real Story
2 MINS
The best podcast moments curated by Hark Editors
We listen to 100s of podcasts and clip the most interesting moments

These clips are turned into themed Harklists

You'll find harklists curated just for you in your feed, based on your interests
Most Popular Harklists
NBA Weekly

February 2, 2023

This week, we marvel at the rapid rise of Minnesota's Anthony Edwards, and wonder whether the Grizzles could win the title by trading for O.G. Anunoby.

Wild Origins of Iconic American Snacks

From Pringles to Cheetos to Twinkies, these are the stories of the saltiest, sweetest best-known packaged snacks.

What Made Us Laugh

January 2023

All the funniest podcast moments of the month on one hilarious playlist.
Latest Harklists
You've Got Mail: History of the Postal Service

The mail that arrives at your door, every single day, is part of an advanced infrastructure that's taken centuries to perfect.

Soccer Weekly

February 6, 2023

Will Man City be relegated, Kane's goals record, and Chelsea's record spending.

Tyre Nichols: Conversations on Police Violence

Remembering Tyre Nichols and looking at how the police should be reformed.